________________________________________________________




The Susan Sontag Prize

for Translation 2013 Winner



Nathaniel Rudavsky-Brody



For his translation proposal:
Ulysse
a book-length poem by Benjamin Fondane
________________________________________________________




The Susan Sontag Prize

for Translation 2012 Winners



Julia Powers

For her translation proposal:
Contos d'escárnio/Textos grotescos
by Hilda Hilst

and

Adam Morris

For his translation proposal:
Com os meus olhos de cão
by Hilda Hilst
________________________________________________________




The Susan Sontag Prize

for Translation 2011 Winner



Chenxin Jiang



For her translation proposal:
Destino Coatto
prose vignettes by Goliarda Sapienza
________________________________________________________
Chenxin Jiang was born in Singapore and grew up in Hong Kong. She is a recent graduate of Princeton University, where she studied comparative literature with a focus on German and Italian. Chenxin spent two years in Duino, Italy, at the United World College of the Adriatic. She began to work on translating in a creative writing seminar taught by C. K. Williams; Prof. Williams eventually supported her proposal to translate Goliarda Sapienza for this prize.

In London, where Chenxin presently lives and works, she has led workshops on translating Chinese poetry for the Poetry Translation Centre. Her translations have appeared in Poetry London and World Literature Today.



Goliarda Sapienza was born in Catania in 1924 to parents who were both key figures in the Sicilian socialist movement. She studied drama at the Silvio D'Amico National Academy of Dramatic Arts, but left to found her own theater company.

Sapienza's first novel, Lettera aperta, was published in 1967. In the late sixties, she was imprisoned for petty larceny, but continued to write from prison. L'universita' di Rebibbia (1983) chronicles her experiences in jail. She married the writer and actor Angelo Pellegrino.

Sapienza's work remained relatively obscure during her lifetime, in part because she deliberately shunned the constraints on her writing that financial and critical success would inevitably have introduced.

At the time of her death in 1996, Sapienza had published nothing in a decade, having been unable to find a publisher for what was to become her most celebrated work, L'arte della Gioia. Her husband was eventually able to publish it after her death with the independent publishing house Stampa Alternativa. The novel first attracted attention when the French translation by Nathalie Castagné became a bestseller. Since then, several of Sapienza's early works have been republished, among them, Destino Coatto. Her work has not been previously translated into English.

________________________________________________________
The Susan Sontag Prize

for Translation 2010 Winner
Benjamin Mier-Cruz
For his translation proposal:
Modernist Missives of Elmer Diktonius
Letters and Poetry of Elmer Diktonius
________________________________________________________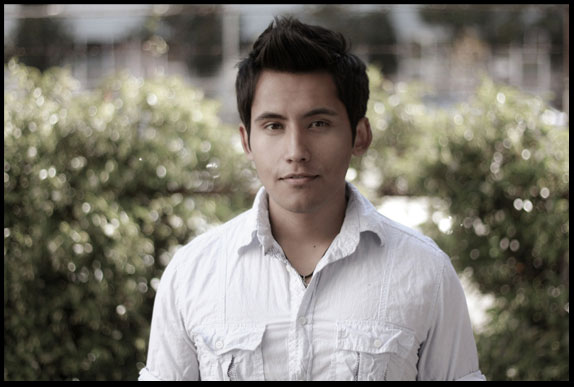 Benjamin Mier-Cruz is currently pursuing his Ph.D. in Scandinavian Languages and Literatures at UC Berkeley. He received his B.A. in German Language and Literature from Arizona State University and completed his M.A. at UC Berkeley. Benjamin studies 19th- and 20th-century Swedish literature with a particular interest in Finland-Swedish modernism and German expressionist poetry. Benjamin is fluent in German and Swedish and has studied in Berlin and Uppsala. He became interested in Elmer Diktonius after lengthy study of Diktonius' literary colleague Edith Södergran.

Elmer Diktonius' letters to prominent European authors and literary critics are rich and vibrant documentation of Finland's evolving Swedish language literature. The letters originate during the Finnish Civil War in 1918, when Diktonius was just 22 years old, and conclude with his final correspondences in 1951. The exchanges reveal the private conflicts and travels of a vanguardist of literary expressionism. In the true spirit of modernism, Diktonius sought a new literature that reconciled antiquated art forms with the psyche of a changing Europe; one that represented and provoked revolt against political and economic establishments. The letters give insight into the literary climate that lay behind the radical yet finely tuned poetry that is also included in this translation.

Elmer Diktonius was a Finland-Swedish avant-garde poet who helped to arouse modernism in Scandinavian literature. Diktonius introduced unique representations of social, political, and cultural change with an innovative style that borrowed elements of Finnish in his Swedish verse.

Born in Helsinki in 1896, Diktonius, also a composer and fluent in Finnish, fervently sought to abandon the rigid structures of traditional rhythm in verse. He promoted literary expressionism in Finland by giving voice to man's internal consciousness and social unrest as it came into modernity and confronted new technology. Diktonius' poetry demonstrates his visionary aspirations for literature, the working-class, and the fate of his native Finland. His swaying political views can be seen throughout his writing, which ended in 1951. Diktonius died in 1961.

________________________________________________________

2010 Honorable Mention



Salka Gudmundsdottir

For her proposed translation of
Rafflesíublómiò (or The Rafflesia Flower) by Steinar Bragi

________________________________________________________

________________________________________________________



The Susan Sontag Prize

for Translation 2009 Winner



Roanne Sharp

For her proposed translation of
La Mayor by Juan José Saer


________________________________________________________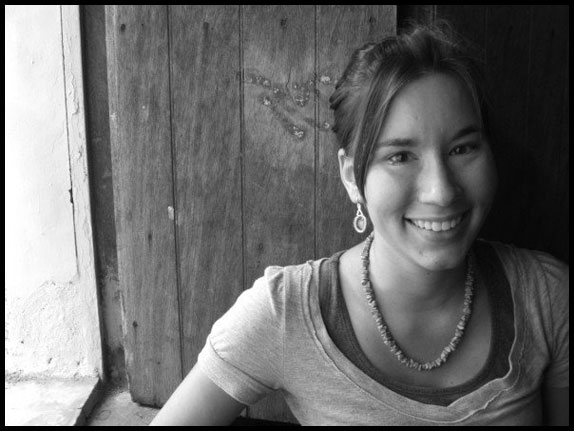 Roanne Sharp earned a BA in Comparative Literature from UCLA in 2008 with a focus in English and Spanish post-colonial literature. She first became interested in translating in 2006 while copy-editing a story in UCLA's student newspaper about Professor Michael Heim, a translator of Milan Kundera and Günter Grass. Professor Heim eventually sponsored her to compete for this award. Roanne has been studying Spanish since age 12 and has worked extensively in rural communities in Latin America with the assistance of the Houston-based non-profit organization Amigos de las Américas. She is the recipient of UCLA's prestigious Peter Rotter Prize for an essay exploring multiple translations of Pablo Neruda's Walking Around. In addition, she spent a semester at the University of Delhi where she studied English translations of Hindu devotional poetry. This fall, she will enter the PhD program in Comparative Literature at The University of Texas at Austin.

Juan José Saer's La mayor (1976) is a collection of short stories that are each so brief that they be termed predecessors to "flash fiction". The title, translated as The One Before, indicates the obsessively self-reflexive nature of the anthology, which ruminates on issues of memory, causality and the impossibility of a true return from exile through the experience of a handful of recurring characters from the province of Santa Fe where Saer was born.

Juan José Saer, widely regarded as one of Argentina's greatest contemporary writers, is the author of eleven novels as well as several collections of poetry, essays and short stories. Born in 1937 in the Santa Fe province of Argentina, Saer moved to Paris in the early 1960s and remained in exile until his death in 2005, completing the vast majority of his work abroad. Nevertheless, Saer maintained a distinctly Argentine perspective throughout his writings, returning through fiction to the provincial cites of his youth and the celebrated Argentine wilderness, the pampas. He also used fiction to deal explicitly with his own status as an exiled writer, often focusing on characters who move between the continents of Europe and South America but never truly feel at home in either. In 1987, Saer was awarded Spain's Nadal Prize for his novel La ocasión. Some of his most critically acclaimed novels, though none of his short stories, have been translated into English, and general interest in Saer's work has grown since his death in 2005.



________________________________________________________





2009 Honorable Mentions





Rosemary Peele

For her proposed translation of
Viaje olvidado and Autobiografía de Irene by Silvina Ocampo


Emily Toder

For her proposed translation of
Tres poemas y una merced (o cuatro poemas desplazados) by Sergio Chejfec



________________________________________________________

________________________________________________________



The Susan Sontag Prize

for Translation 2008 Winners



Kristin Dickinson
Robin Ellis
Priscilla Layne

For their collaborative translation of
Koppstoff: Kanaka Sprak vom Rande der Gesellschaft by Feridun Zaimoğlu


________________________________________________________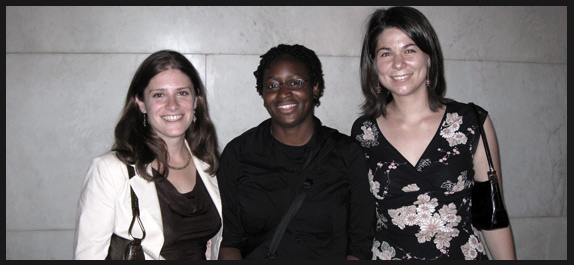 Kristin Dickinson is currently in her first year of the UC Berkeley Ph.D. program in Comparative Literature. She has studied in Germany and Turkey, and has taught English literature and creative writing as a Robert Bosch Fellow at the University of Potsdam. She holds a B.A. in English and German from the University of Rochester and an M.A. in English from New York University.

Robin Ellis was born in Berlin, grew up in San Jose, California, and received her B.A. in German Literature from Oberlin College in 2004. She then received a Fulbright Student Grant to research the works of German-Turkish women writers. Robin is currently a first-year student in the UC Berkeley German Literature and Culture Ph.D. program.

Priscilla Layne is currently in her third year of the Ph.D. program in German Literature and Culture at UC Berkeley, where she is researching issues of rebellion in German literature, music and film. After receiving her B.A. in Comparative Literature from the University of Chicago in 2003, Priscilla served as a Fulbright Teaching Assistant in Berlin and she also interned as a translator for the Deutsche Welle in Bonn.

Feridun Zaimoğlu's Koppstoff: Kanaka Sprak vom Rande der Gesellschaft (1998) presents the fictionalized voices of 26 women of Turkish heritage living in Germany. "Koppstoff," which when translated literally means "head material," refers not only to the headscarf worn on the heads of many Muslim women, but also to what is going on in their heads – their thoughts, perspectives and inner lives. Zaimoğlu resists any neat categorization of Muslim women by presenting a diverse range of voices: from domestic workers to white-collar professionals, from political activists to prostitutes. Koppstoff challenges readers to rethink conventions of religion, nationalism and femininity, and is globally significant for its contribution to debates on immigration, assimilation and discrimination – issues that resonate far beyond Germany's borders.

Feridun Zaimoğlu was born in Bolu, Turkey in 1964, and came to Germany with his family shortly thereafter. He grew up in Munich and Berlin, and studied art and medicine in Kiel, where he has lived since 1985. Zaimoğlu has worked as a novelist, poet, screenwriter, playwright and journalist. His first novel, Kanak Sprak (1995), was a revealing portrayal of young men of Turkish decent living in Germany, and it introduced readers to a new and subversive language: German/Turkish slang. The book helped to inspire a wave of immigrant literature in Germany. Zaimoğlu went on to found the trans-ethnic activist network "Kanak Attak," an organization committed to "eradicating racism from German society."

His next novel, Abschaum (1997), was the basis of the film Kanak Attack, released in 2000. Zaimoğlu has received numerous awards and prizes, including the Friedrich-Hebbel Prize (2002), the Adalbert von Chamisso Prize (2005) and the Art Prize of Schleswig-Holstein (2006). His essays have appeared in Die Zeit, Die Welt and Tagesspiegel, and his most recent novel, Liebesbrand, was published in February by Kiepenheuer & Witsch.



________________________________________________________


2008 Honorable Mention
Anne Posten

For her proposed translation of Heartcore by Albert Ostermeier
________________________________________________________



Anne Posten is a graduate of Oberlin College with a degree in German Language and Literature. While she has long been interested in translation, her serious experience with it began in the spring of 2007, when she worked on translations of several poems by Thomas Brasch for a bilingual edition of that author's work published at Oberlin. Since then she has worked with the poet Uwe Kolbe on translations of his work, and on the poetry of Albert Ostermeier, among others. She hopes to continue her work on translation of contemporary German authors of both poetry and prose in order to bring this important work to a wider audience.

© 2010 Estate of Susan Sontag. All Rights Reserved.